As a hospital, case management group, managed care or ACO / accountable care organization, we know that you are seeking 'the finest in post-acute care information', information that will enable you to provide the best feedback to your members, patients and their families.
For over 15 years, the CareRise® group has been providing patented universal risk management to post-acute facilities throughout the United States.
Taking some of those same methodologies that have proven to be extremely successful, CareRise® has created The CareRise® Index.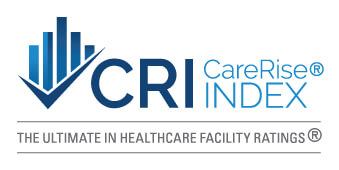 If you would like to speak with us about our program in regard to becoming a CRI® Member, a CRI® distributor, or joining our healthcare provider network, we would very much welcome the opportunity to speak with you!
Our goal is to return all inquiries within 24-business hours, Monday through Friday, 8:30am-5pm/Central Time.
Please contact us today using the form below, and we will be in-touch with you at our soonest convenience. If we can be of assistance in the interim, please do not hesitate to contact us at 1-888-395-4200, or email us at: info@carerise.com, madelyn@carerise.com.